Engage on Attendee Hub!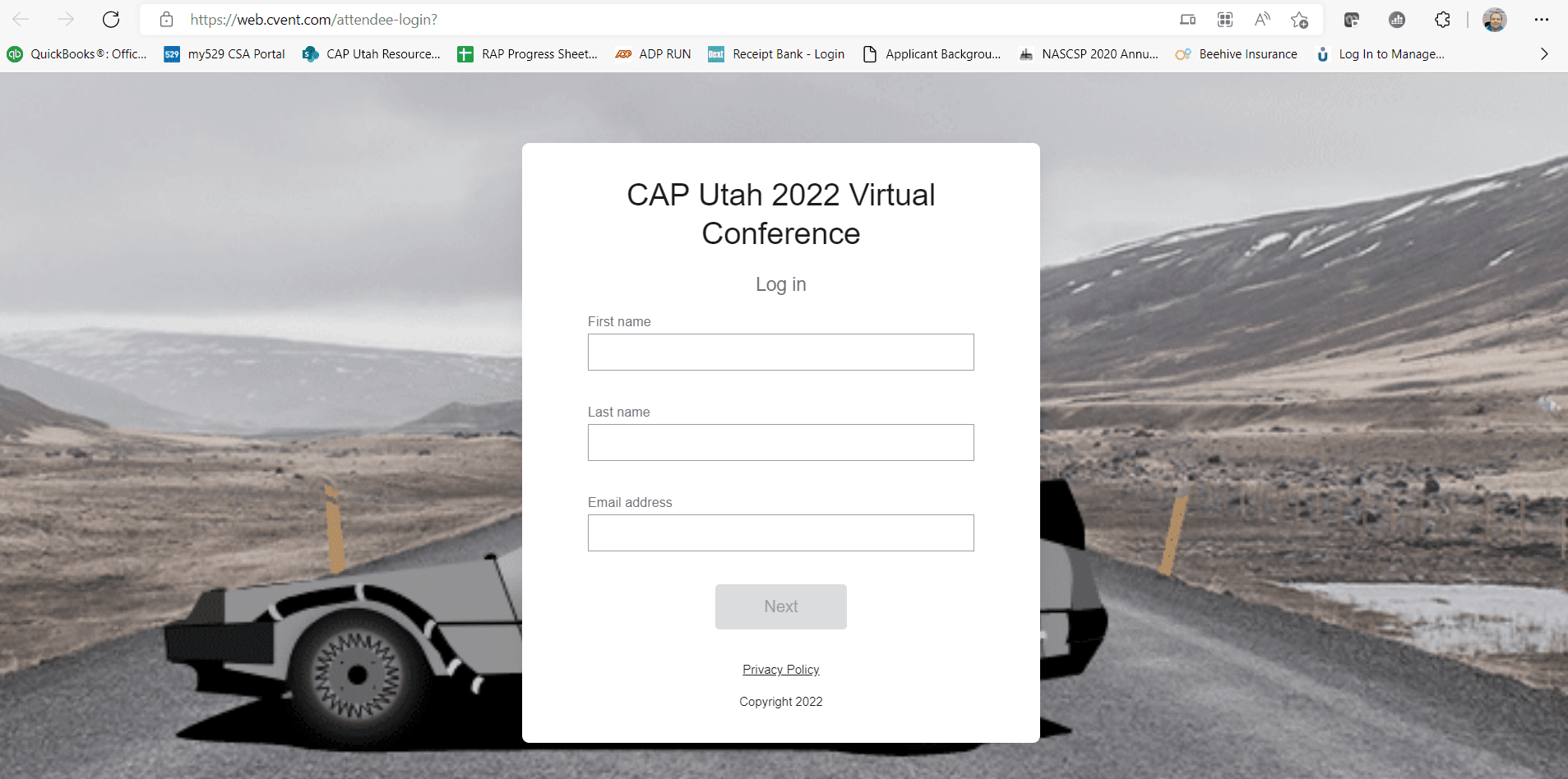 Registered attendees can watch sessions (including on-demand and post-session recording), interact with vendors, win prizes, access handouts, network, and more through the CVent Attendee Hub.
To get started:
Go to https://cvent.me/dP4ebG
Enter your first name, last name, and email address
Enter the code that is emailed to you
Need Help Logging in to Attendee Hub?
The AttendeeHub User Guide is available for download, with complete instructions on how to access the platform.
Still Need Help?
If there are questions regarding your registration status or you have additional questions after reading through the guide, please email CAP Utah staff - events@caputah.org.