Advocacy & Policy Research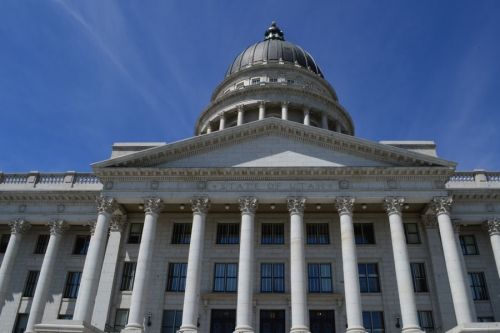 Advocacy and Legislative Updates
One hundred four women and men, elected to represent the residents of Utah, make up our state legislature. Twenty nine senators and 75 representatives are responsible for Utah's annual budget and laws that are passed, amended, or repealed at the state level.
It is critical that ALL Utah residents and their views and circumstances are considered by this honorable body of elected officials when passing laws and creating budgets. At CAP Utah, our staff works to keep the struggles of those in poverty throughout the state top of mind when our legislature is considering laws and budget changes that could affect this vulnerable population. We work to educate our lawmakers, keeping them current with poverty trends, and work together with them to find solutions to end poverty in Utah.
If you would like legislative updates and information about how you can be empowered to help your friends, family members, and neighbors in Utah who struggle with poverty, please click here to sign up for our email alerts.
Community Services Block Grant
"For the war against poverty will not be won here in Washington. It must be won in the field, in every private home, in every public office, from the courthouse to the White House."

-President Lyndon B. Johnson, 1964
Community Services Block Grant (CSBG) provides funds to alleviate the causes and conditions of poverty in communities. These grants are available to:
States
The District of Columbia
The Commonwealth of Puerto Rico
U.S. Territories
Federally and state-recognized Indian Tribes and tribal organizations
Community Action Agencies
Migrant and seasonal farm workers' agencies
Other organizations specifically designated by the states
CSBG funding supports projects that:
Lessen poverty in communities
Address the needs of low-income individuals including the homeless, migrants and the elderly
Provide services and activities addressing employment, education, better use of available income, housing, nutrition, emergency services and/or health
In addition, discretionary grants are available at the statewide or local level, or for associations with demonstrated expertise in addressing the needs of low-income families, such as Community Action Agencies (CAAs).
With the support of CSBG funding, states and CAAs work together to achieve the following goals for low-income individuals:
Increased self-sufficiency
Improved living conditions
Ownership of and pride in their communities
Strong family and support systems
Working together, agencies increase their capacity to achieve results. Partnerships among supporters and providers of services play a large role in the successful implementation of CSBG grants.
Source: U.S. Department of Health & Human Services Office of Community Services