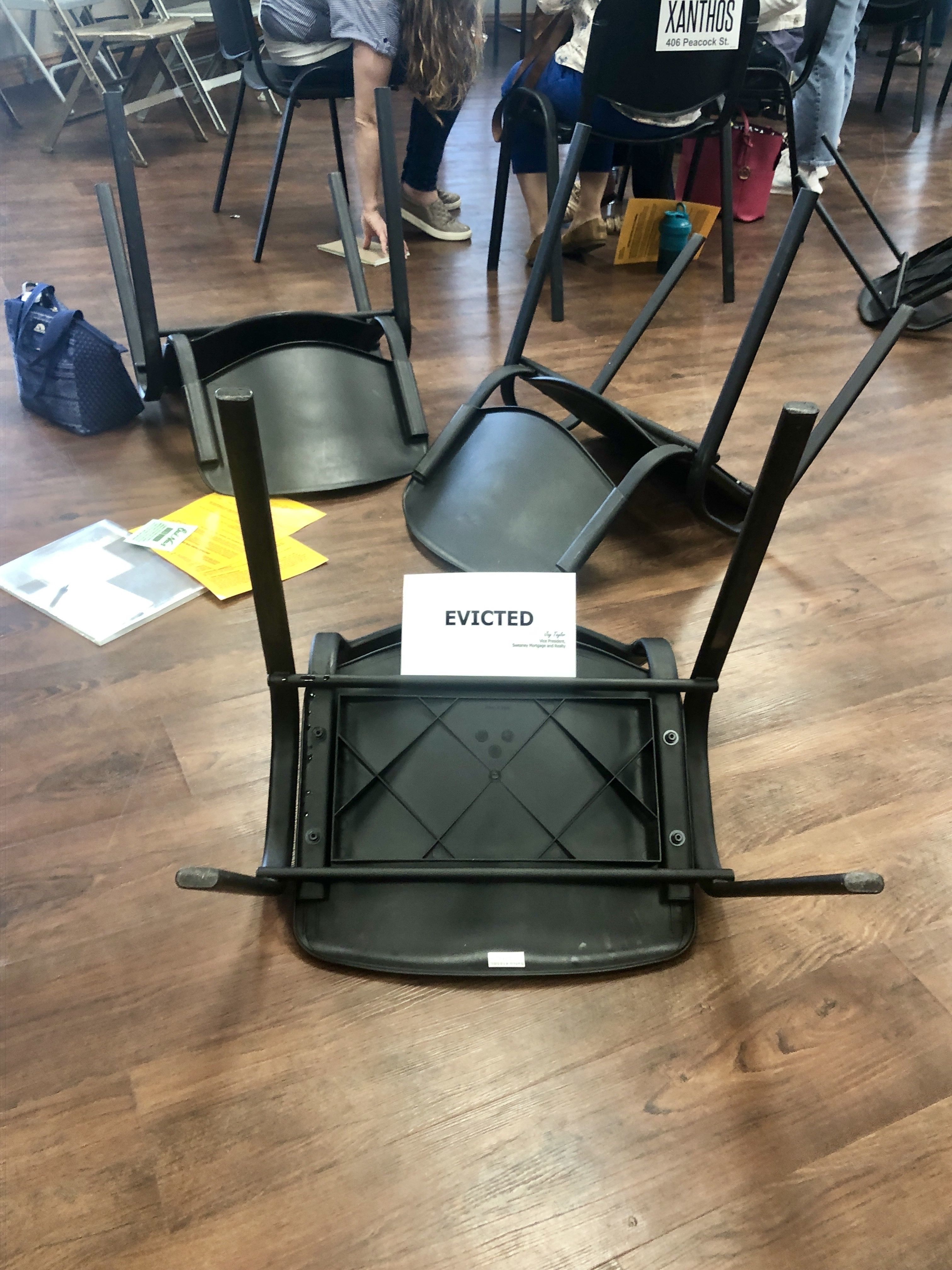 The Community Action Poverty Simulation is a unique tool that CAP Utah uses to educate everyone, from policy makers to local community leaders, about the day to day realities of life with a shortage of money and an abundance of stress. The Poverty Simulation was created and made available by the Missouri Association for Community Action. During a simulation, participants role-play the lives of low-income families trying to secure food, shelter, and other basic necessities. The Poverty Simulation enables participants to view poverty from different angles in an experiential setting, ultimately increasing their understanding of and empathy for the thousands of Utahns who struggle to make ends meet. CAP Utah offers the Poverty Simulation to local CAAs, other nonprofits, government agencies, and businesses.
Contact us to schedule a Poverty Simulation. 
FAQ
How much does it cost?
Nothing! We use the Poverty Simulation as an advocacy tool and to educate the public on the realities of everyday life for someone living in poverty.
If an agency or participant is interested in making a charitable donation, they may do so here.
What does CAP Utah provide?
The Poverty Simulation kit, which includes all necessary material to execute the simulation
2 facilitators 
Debriefing discussion questions
Materials on poverty in Utah 
How many people can participate?
The simulation requires a minimum of 44 participants and a maximum of 80. The simulation also requires a minimum of 15 volunteers and a maximum of 20. CAP Utah can provide 2-4 volunteers, sometimes more. 
Where is it held?
We ask the host to take care of securing a space, and CAP Utah can offer suggestions on places we've held successful simulations in the past. We suggest a 3,000 square foot room for a full simulation, 14 long tables, and 200 chairs. CAP Utah will provide a floor plan to make setting the room up for the simulation easier. For a full simulation, a microphone and speakers may be helpful. 
How long does it take?
Typically, the simulation takes 2 hours followed by an hour debriefing period. 
Can the simulation be modified?
Unfortunately, no. The Community Action Poverty Simulation is a unique tool that is based on real families living in poverty. These specific families and their situations were chosen to help participants best understand the realities of living in poverty. 
Want to Volunteer?
Volunteers are needed at various events across the state. Volunteers will help set up chairs and tables and man specific tables (like a school, bank, social services agencies, etc.). 
Volunteers can also assist CAP Utah staff in cleaning and rebuilding the poverty simulation kit.
If you are interested in either of these volunteer opportunities, please fill out a volunteer interest form.
Image Gallery