CAP Utah's 2023 Keynotes
CAP Utah is excited to announce two fantastic keynotes for the 2023 Conference!
Austin Franklin - "Think Like A Difference Maker Leader"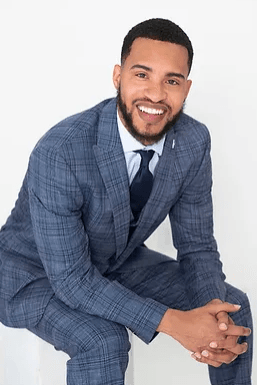 Austin J. Franklin is the CEO and Co-founder of Good-Natured Life. The company was established in 2015 when he was 20 years old and a junior at Hampden-Sydney College. The mission of this educational company is to spread kindness, friendliness, and patience (KFP) and to uplift minds across the world.
Franklin completed Harvard Business School's prestigious pre-MBA program. Also, he received a Master of Business Administration (MBA) from Rollins College's Crummer Graduate School of Business.​
​
Austin Franklin has had the opportunity to bring the 'information and inspiration' to thousands of people throughout the U.S.A., the island of Curaçao, and Africa. Also, he has been invited to conduct leadership trainings for numerous executives and leadership teams including those in healthcare, education, transportation, hospitality, law, construction, and government.
​
Franklin is a nationally acclaimed keynote speaker. Additionally, he is the author of the following books- Wake, Rise, and Smile and The DifferenceMaker Leader.
​
He has served as a three-time commencement speaker before the age of 25, named one of Florida Black Expo's Top 20 Under 40, and was named as a "Leader Under 40 Changing Lives" as a Community Pearls Award recipient. Franklin is a member of Alpha Phi Alpha Fraternity, Leadership Jacksonville - Next Generation, and the World Economic Forum's Global Shapers Community. He currently serves as an Advisory Board Member with AMIKids in Clay County, Florida and the Johnson Family YMCA.
​
​Franklin has been a guest on several radio and television shows. Also, he has appeared in CEOWORLD Magazine, Yahoo Finance, Voyage ATL, and Medium's Authority Magazine. Furthermore, his interview with NPR's StoryCorps podcast is archived at the Library of Congress in Washington, D.C.
​
To learn more about Austin J. Franklin, visit:  www.austinjordanfranklin.com
Cheryl Williams - Executive Director of the National Association of State Community Service Programs (NASCSP)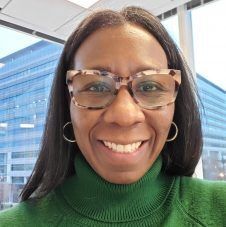 Cheryl Williams is a seasoned executive with more than 20 years of public policy and operations experience in the federal government and nonprofit sector.   As Vice President of the Women's Congressional Policy Institute, Williams provided strategic leadership to bring together women policymakers and trusted partners to advance issues important to women and girls, develop the next generation of women leaders, and foster a more effective and representative democracy.  Previously, Williams served as Associate Director of Government Affairs for the United Negro College Fund, where she advocated on behalf of historically black colleges and universities and to increase access to higher education for students with low incomes. As senior legislative assistant to Congresswoman Eleanor Holmes Norton, she was a trusted advisor on voting rights, women's health, labor and employment, education, and appropriations, among other issues.   She earned her bachelor's degree from Spelman College and her law degree from American University. A native Washingtonian, Williams serves on the boards of Everyone Home DC and the CKA SAVE Project. She also is a longtime volunteer with Food and Friends and SisterMentors.