CAP Utah - 2nd Virtual Conference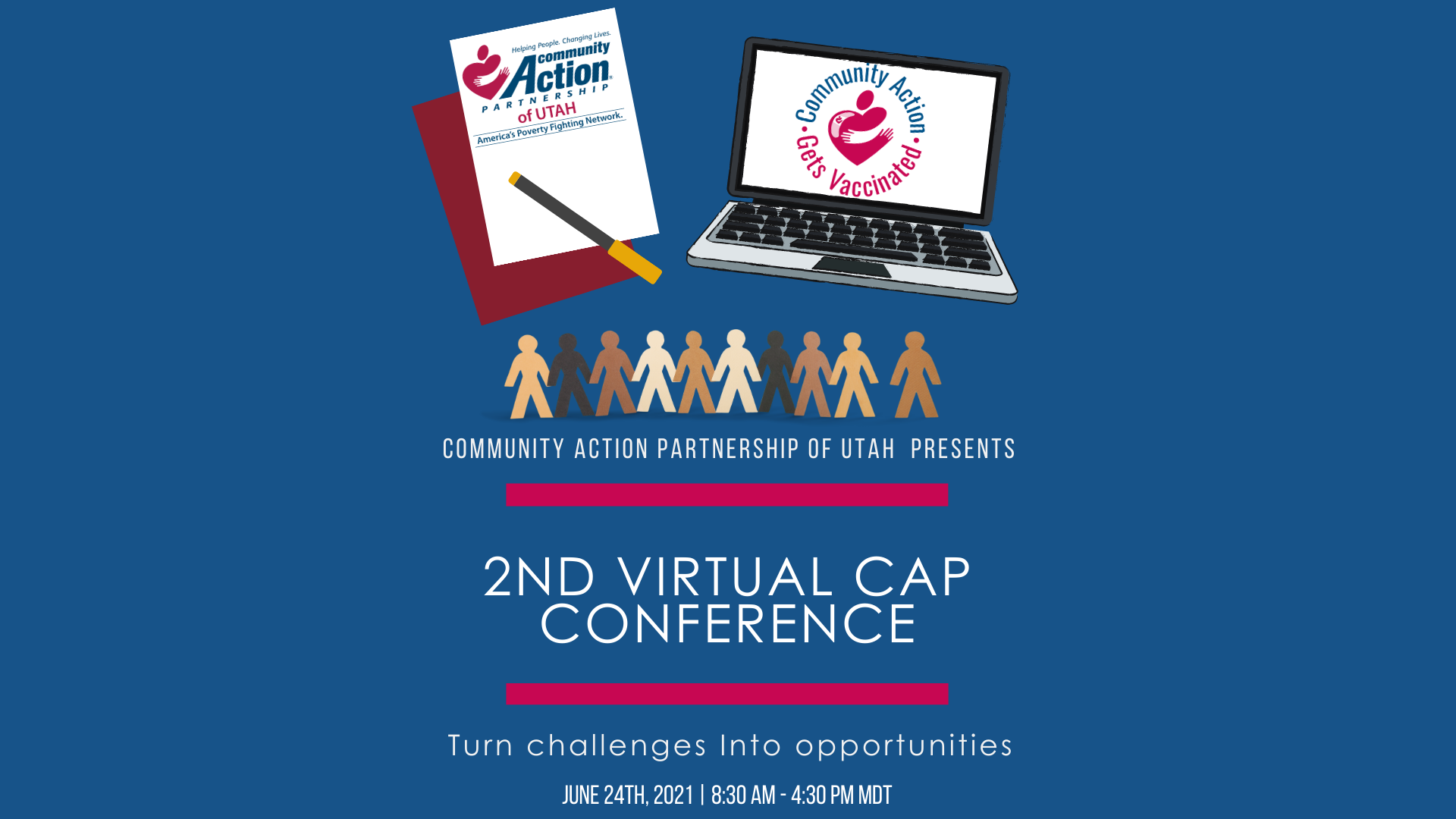 Join Community Action Agencies and other human services providers for a one-day virtual conference. The theme of the conference is "Turning Challenge into Opportunity."
Come hear from local and national experts on topics such as:
- Whole-Family Case Management
- Racial Equity
- Weatherization Reauthorization and Innovation
- Using Agency Data to Increase Agency Performance and Equity
- Landlord-Tennent Mediation
- Managing data equity: Risks/Rewards
- Redistricting 101
- Updates on the Uniform Guidance
Early-bird pricing for tickets are $20 before May 31, 2021. Staff from association members will use promotion codes to get 50% off tickets.
More information will be provided as the conference approaches. We hope to see you virtually on June 24th!