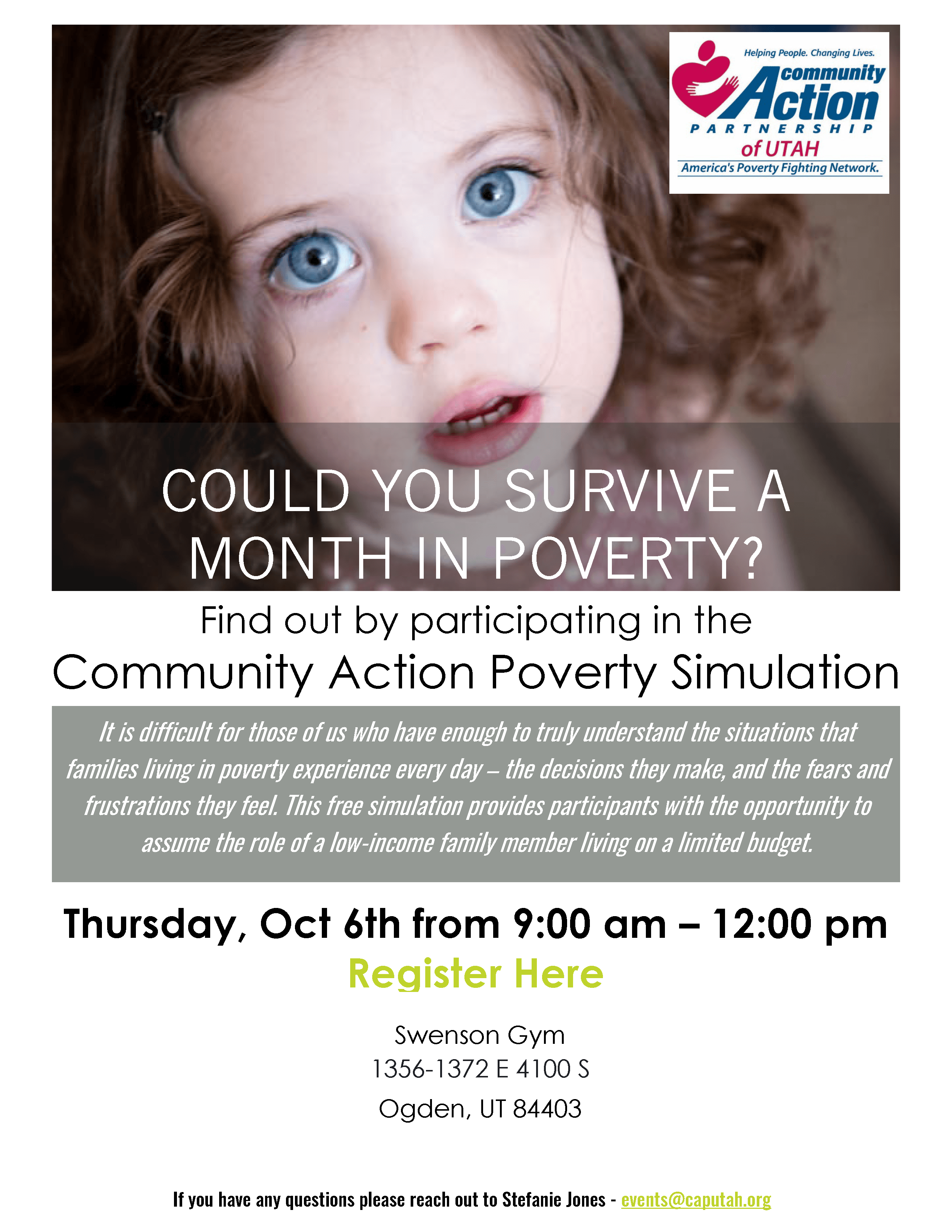 Could you survive a month in poverty?
More than 380,000 Utahns live in poverty every day. Many more have incomes above the poverty line, but their incomes are still low enough to qualify for programs like Food Stamps and Medicaid. Though our economy is improving, there are still more people accessing government safety net programs in Utah than there were at the start of the Pandemic.
It is difficult for those of us who have enough to truly understand the situations that families living in poverty experience every day – the decisions they have to make, and the fears and frustrations they feel. That is why we are inviting you to walk a mile in the shoes of those facing poverty by participating in the Community Action Poverty Simulation.
This simulation provides participants with the opportunity to assume the role of a low-income family member living on a limited budget. The experience is divided into four 15-minute sessions, each of which represents one week in which you must provide for your family and maintain your home.
Join us as a participant or volunteer!
When:  Thursday, Oct 6th from 9:00 am – 12:00 pm
Where: Swenson Gym 1356-1372 E 4100 S, Ogden, UT 84403